The space that we are about to inhabit is a warehouse and former restaurant located on the outskirts of Prague. Due to its unconventional nature, there are a few small things we should keep in mind so that we can all enjoy the space, the music, and each other.
We are close to a working and residential area, and as we are guests to the neighborhood we would like to be as considerate as possible. Please do not leave any trash around outside. To avoid attracting unwanted attention, please be quiet when you are outside the building and when you are approaching and leaving the party.
Respect each other, respect the space, and have fun!
📍 Scroll down for location information.
WHERE TO FIND US?
Uber promo code
Using this promo code you have 50% off 2 trips (only from/to the venue)
to activate: in your Uber app, go to wallet > promotions
The drop off point is: Továrny Hostivař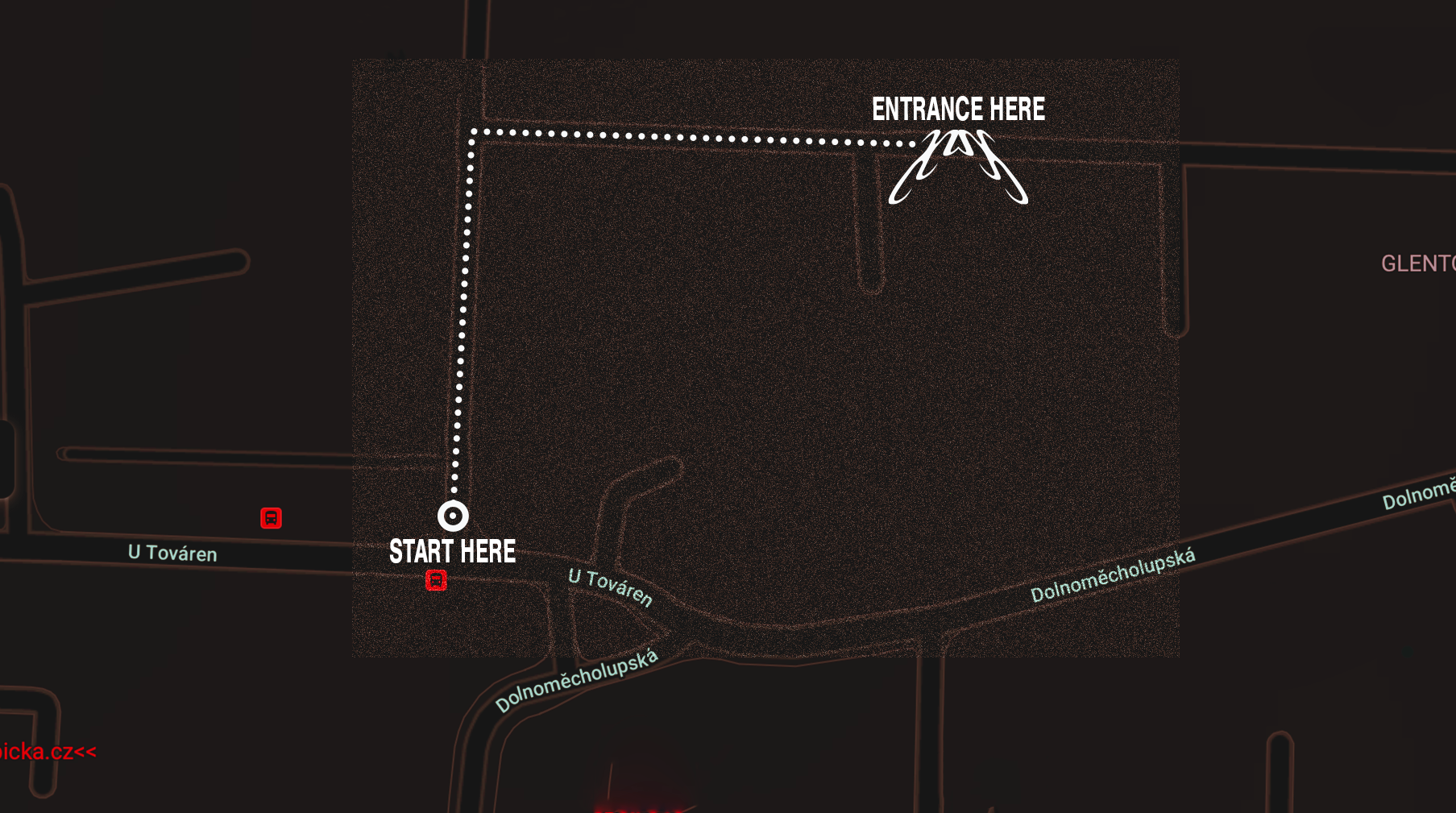 There is also the tram station Nádraži Hostivař which is a ten minute walk from the venue. It is accessible by tram no. 22, 26, and 97.